New career programme helps expat professionals understand the Danish way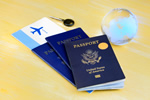 Copenhagen City Hall is urging expat professionals to stay, saying the city needs them!
According to the city's Greater Copenhagen Career Programme, the present problem is retaining talented expat professionals who're in high demand but short supply. The programme is fighting to keep its expat talent by organising courses for new arrivals and newly-graduated expats who possess the skills badly needed in Denmark. The courses include advice on finding and filling suitable jobs in the present labour market.
GCCP's six-month study course is aimed at simplifying the difficulties experienced by Copenhagen's newly-arrived internationals due to government initiatives which seem to contradict the efforts made by the programme. Other benefits of the course are matching available jobs with recent graduates and new arrivals, providing personal mentors and giving workshops on workers' rights as well as the Danish work culture. Companies in the Copenhagen region as well as Danish companies in general are facing a debilitating skills shortage of educated workers, whether expatriate or local. Recent tech start-ups have managed to grow to a certain size but can't move on upwards due to the skills shortage, resulting in the majority leaving the country for the USA.
Those wishing to stay in Denmark need to face up to three issues, the first being that networking is perhaps the best way to find employment but needs an understanding of the culture and the language. Culturally, aspects such as the Friday breakfast meeting, Christmas lunches and why doing the DHL rally is essential need to be addressed, and the fact that many jobs don't get advertised is holding back the market for new arrivals.
Another problem is that, traditionally, Danes are somewhat insular as regards their social lives, families and work colleagues. Social occasions in the local bar after work aren't popular, as everyone goes home and works a little longer after supper. Networks don't work in the same way as they do in much of Europe, but they're vitally important to expats as regards getting and keeping jobs.