New Zealand to field two new entrepreneur visa programmes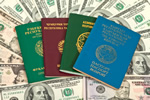 The New Zealand government is to introduce two new entrepreneur visa categories as a replacement for the current Long Term Business Visa programme.
The new categories are to be introduced in March 2014, and will use a points-based system focusing on business experience, innovation, job creation, export potential, age and a business plan involving investing outside Auckland. The minimum capital investment will be set at NZ$100,000, and will be a key requirement of the application.
The two current entrepreneur visa categories are to be merged and renamed the Entrepreneur Residence Visa, although applications for the Long Term Business Visa received before 20 December will still be processed. The changes will affect foreign nationals at the application stage as no self-employment work visas will be issued until March 2014.
The now discontinued Long Term Business Visa was the only means by which foreign nationals could purchase an existing New Zealand-registered business or establish a new company. Government guidance as to the full requirements and method of application for the new visas is expected to be published around late February 2014, and further guidance will result from immigration department organisational feedback once the programme is up and running.