Survey reveals Oz crying out for British trained doctors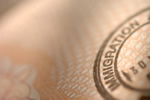 British-educated family doctors are the flavour of the month in Australia, according to a recent survey of the hottest jobs.
The survey was carried out for the Seek recruitment website and revealed a huge surge in Australian postings seeking medical and healthcare professionals. General practitioners are in the most demand, with the number of positions posted topping last year's figures by 100 per cent and a further increase over the last month of 23 per cent.
Australia is the favourite immigration destination of more Britons than nationals from any other world country, and it's obviously crying out for general practitioners. The message that young Brits wanting to start a new life in Australia should train to be medical professionals is coming over loud and clear.
Underlining the need for doctors, ancillary medical professions such as medical imagers and technicians as well as nurses and dentists are also in high demand, showing an increase over last year of 34 per cent. Spokeswoman for the Seek website Sarah Macartney believes that, with Oz's population about to reach 23 million, it's no surprise that primary healthcare workers are in short supply.
She added that the Australian winter signals a spike in demand by employers in the sector, and noted that would–be immigrants working in other sectors shouldn't despair as staff in many other professions and trades are sought after at present. The number of credit assessor jobs boomed during April, as did IT security specialist positions, jobs in geoscience and underwriting jobs in the insurance sector.