Expat parent options for Russian public and private education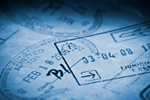 If you and your family are heading to Russia due to a reassignment, finding a suitable school for your children is a must.
For parents moving overseas on relocation, finding suitable schools for their offspring is a must. Although Russia is still considered as a developing country, its primary schools are rated as being one of the better attempts by world countries. The Russian education system as whole is rated at 21st on the planet and a recent World Bank report has calculated the country's literacy rate at almost 100 per cent. Although salaries for teachers in Russia are underpaid, to put it mildly, the country does its best to invest in its education system.
For expat professional parents wanting the best for their kids, there's a strong private school sector providing excellent education at a cost. For further education to degree level, Russia's universities are something of a mixed bag, with some rated globally but the majority needing investigation before enrolment. For expat families where both parents are permanent residents and are working, the Russian daycare system is the equivalent to the USA's kindergarten offering but far cheaper at around $50 per month. For those unable to claim residency, there's the chance of paying more and getting a public daycare place or using one of the many private daycare facilities which include language lessons.
Formal schooling begins at 6 or 7 years old, lasts for 11 years and is free to expat permanent residents. Education at all levels is often seen as rigid as it uses the memorisation and recitation of learned facts, leaving little time for critical thinking or the formation of individual opinions. However, this format is gradually changing, especially at schools in the major cities. For gifted and talented children, Moscow's gymnasiums and lyceums are the place for development of special skills as a preparation for entry to top Russian and international universities.
For expat children of diplomats and other professionals with high salaries, Russia's international private school network is found in the majority of major cities. English as well as Russian is used, and native teachers from the UK and USA are frequently employed both in this sector and in Western education-based private schools. As with many other countries popular with expat families, it's the cash which counts as regards foreign childrens' education.