Work in Estonia offers luxury five day introduction to tech jobs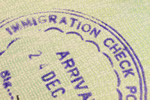 If Estonia is your dream destination, the expat techie Career Hunt campaign is the perfect opportunity.
Estonia's ambition to be Europe's Silicon Valley is exciting news for innovators in this amazing 21st century career sector, with the country ahead on points but still working to attract superstar tech talent .Its latest offering is a free, five-day superstar VIP luxury trip centered on Tallin, one of Europe's major innovation hot-spots for techies.
The deal is simple – a chosen few top-talent techies of any nationality will be given a luxury tour of what's on offer in Estonia as well as interviews with tech firms searching for the brightest, most innovative and best IT experts. Econ-dev group Work in Estonia's Career Hunt is searching for the top 25 IT candidates anywhere on the planet in order to show them first-hand what the country will offer to gain their unmatchable skills.
Winners will be flown to Tallin and treated to VIP shortcuts to available jobs as well as to a gold-star luxury experience paid for in full by Work in Estonia. The unique tour takes five days and features upscale accommodation and transportation along with after-work socialising, fun trips out and about in this fascinating country and , of course, a chance to bag your dream job well ahead of your rivals.
Applicants should know Estonia is the only world city proactively encouraging top of the tree tech talent to its borders by creating the world's first start-up visa. Over 1,000 innovators have already taken advantage of this unique visa, bringing in their ideas and making them reality. If you miss out on this offer, keeping a check on Work in Estonia's website is recommended, especially as the group has on average over 500 open tech jobs on full display.