Advice on escaping post-Brexit Britain via a move to Greece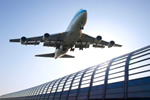 Many UK citizens are mulling over the thought of a post-Brexit Britain, and not liking what they've found.
Greece has long held a fascination for British would-be expats, although its recent financial troubles have limited the numbers of those taking the chance to remake their lives in the welcoming country. All that's over now, and grecophiles all across the UK are wondering whether now's the time to get up and go. However, many are delaying the decision due to an almost total lack of verifiable online information about how to go about the transition. For the seriously wealthy, a golden visa and Greek passport is the easy answer, but for the rest it's all about getting normal visas, residency and even work permits where necessary.
At present, Greece hasn't stated its plans for established or would-be British expats in the post-Brexit world, with the British Embassy in Athens the only source of information as yet. Long-stay visas can be had, but applicants need to comply with financial regulations in order to not become a drain on the country's coffers by taking state benefits. The most important thing to remember is that Greece runs on brown envelopes stuffed with folding money. Whether it's customs clearance for your belongings, getting a good deal on a rental apartment, buying a property or even finding a maid to help with the housework, a smiling face and a reasonable 'donation' can work wonders, especially if you're in a hurry to get settled. The Greek people are disposed to like the Brits, but they like those with pockets full of cash even more. It should also be remembered that haste is not a Greek characteristic.
If you're really serious about emigrating to Greece, an extended visa is a must, as you'll need time to find even temporary accommodation as well as a job if needed. Owning a property makes a few bureaucratic necessities easier, and Greek homes can still be had at very reasonable prices dependent on their location. If you're lucky enough to find a job, your employer will need to help with your work permit, although the long queues at the relevant government department can cause frustration. Once you've received your work permit, visa extensions are relatively straightforward and, if you've arrived on a tourist visa, it's renewable at the ministry for internal affairs.
A Greek bank account is a necessity, but retaining your British bank account if possible is the smart thing to do, as you'll then have no limit on your withdrawals. Greece now has a good deal of leeway as regards the previously imposed strict capital controls, but it's not yet certain if or when these may be toughened up again. If your British bank allows you to continue with the account once you're no longer a UK resident, your credit or debit card gives you access via Greek ATMs. Due to Greece's demographic situation and its ageing population, expat Britons who intend to open a business will be welcomed with open arms.