French PM moves to attract more Brit financiers to Paris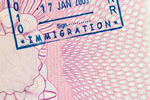 A raft of new incentives aimed at attracting expat investors as well as financiers to Paris has been announced by the French prime minister.
French PM Edouard Philippe has announced new measures aimed at persuading financial firms and investors to choose Paris as their post-Brexit headquarters. Amongst the incentives are a new international school aimed at expat children, the inclusion of financial goodwill in the tax regime and capping of the 30 per cent 'carried interest' on relocating investment funds. A raft of other sweeteners has already been promised by French president Emmanuel Macron, with the complete package aimed at establishing the capital as a world financial hub.
According to the office of the prime minister, the easing of rules by which clearing businesses can open or expand is expected later this year, with lawmakers already setting a flat 30 per cent tax on capital income and slashing the payroll tax's top marginal band. The French capital is in fierce competition with Luxembourg, Dublin and Frankfurt for the prize of becoming the EU's financial hub, with Paris doing well by already winning some 3,500 financial sector jobs.
French banks moving their overseas staff back to a new base in Paris account for 1,000 jobs, with HSCB adding another thousand and the remainder expected to be provided by various Wall Street and other financial companies. So far, Merrill Lynch, Citigroup, Morgan Stanley, JPMorgan, Goldman Sachs, Wells Fargo and Standard Chartered have all come out in favour of the French capital. In addition, once Britain formally leaves the EU, the European Banking Regulator is set to move to new headquarters in Paris. In addition, a campaign to woo the likes of Facebook and Google to invest more in France took place earlier this year at the Palace of Versailles.