Young creative entrepreneurs head for the Athens experience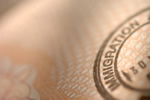 As Greeks leave for career opportunities elsewhere in the world, incoming expats soak up the sun and don't regret their decisions for a minute.
World media made a meal out of the Greek crisis and there's no denying the fact it severely affected the country's economy, but the increasing numbers of expat professionals and creative entrepreneurs living and working in Athens see it as one of the most exciting places to be at the present time.
The historic Greek capital is now home to a thriving expat community who view it as a city of possibilities, with young, foreign creatives flocking to join in with its remarkable quality of life.
The catch phrase 'Athens is the new Berlin' may sound dated nowadays, but it does show a number of parallels between the resurgence of the German capital's sense of identity around the time of the millennium and that of post-crisis Athens. One comparison is the easy availability of affordable space linked with a low cost of living, perfect for passion projects and entrepreneurial start-ups priced out of the market in Paris, New York and London. Inspiration is thriving in Athens' vibrant multicultural climate.
Michael Doolan rejected London as a career hub out of sheer terror once he'd graduated at a classically-trained dancer, heading instead for Athens. After an audition for the National Opera's corps de ballet, he was accepted and soon worked his way up to demi-soloist. After evolving as a dancer during tours around Greece, he's now freelancing and exploring the links between his classical training and contemporary dance. For him, Athens and Greece itself is perfect for his personal and professional versatility.
Other young expats finding their feet in their professions with inspiration from their Greek surroundings include designers Matthieu Prat from Paris and Ilse Meulendijks from the Netherlands. Both take inspiration from the city itself and its local craftsmen and women. Another expat, Anastasia Anagnostatos from Melbourne had it all as a highly-paid prestigious investment analyst until she decided to go back to her Greek roots in Athens and live life as it's meant to be lived. She's still working in finance, but even a top salary wouldn't get her back to Oz. For all the young entrepreneurs, Athens is the real world – busy, chaotic, inspiring and totally authentic.