Teaching English in Myanmar for a unique expat experience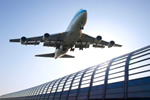 If you're looking for adventure and a totally unique expat experience, look no further than teaching in Myanmar.
Held back by politics and internal strife for many years, Thailand's next door neighbour is slowly opening up to the West, especially as regards educating its children. Opportunities for expat teachers are now at a high point, with new private schools opening in Yangon almost every day. Improving childrens' English is the main drive, as it's seen as a guarantee of success in adult life. Parents are prepared to pay whatever's necessary to get their children prepared for the country's resurgence into the modern world.
For expats looking to make a difference in their new country of residence, the demand for native English speakers with a penchant for teaching now exceeds the supply, giving Westerners with an open mind the perfect opportunity to find a place in this developing economy. It's also a challenge, involving getting a job at the right school, what qualifications are needed and how the salary compares with the cost of living. As regards qualifications, having a Bachelor's degree in your chosen subject is helpful but not necessarily essential.
For those wishing to teach the English language, a Cambridge CELTA or a certified TESOL qualification is acceptable, but expats will need a university degree should they wish to stay longer than one year. Careful consideration of your preferred work environment is also important, as is finding a school willing to treat you as a professional in your chosen subject.
Most good teaching jobs as well as jobs in other sectors don't appear online, as teaching isn't yet a Myanmar industry. Networking with already employed teachers is a better idea, as you'll get information as to the worst as well as the best educational institutions in town. Knowing which ones to avoid is as important as knowing which ones to try first.
Many schools in Myanmar now have foreign managers, a few of whom are dodgy characters in it for the money. As an expat, remembering you always have options is a skill usually learned the hard way, and checking Myanmar's employment laws is also essential.