Eindhoven seeing real estate shortages due to expat invasion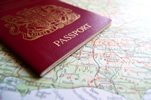 Increased numbers of expat arrivals in European destinations are forcing property prices through the roof.
The present day acceleration in the numbers of expats heading overseas to further their dreams of start-up success is causing property shortage chaos in many popular European locations as well as spurring unprecedented rises in property prices. The Dutch city of Eindhoven is just one example of the combination of price hikes and shortages of suitable accommodation occurring in many European expat hubs.
For anyone, expat or citizen, attempting to find a home in this popular city is now more complicated than ever before due to a lack of enough properties to satisfy the huge increase in demand. New expat arrivals aren't updated as to the present situation and are still holding to the belief that rentals are cheap, especially for larger homes suitable for family occupation. Real estate agents are reporting a large number of requests along with a much smaller number of satisfied customers.
The situation is now being exacerbated by the arrival of this year's student intake to the city's universities, with most finding the high demand has reduced the numbers of available rooms. Having a more generous rental budget than is normal helps the few, but the lack of short stay apartments is cuasing major problems. Expats' perception of Eindhoven as a large city isn't helping, as it's actually a comparatively small town, but suitable accommodation can be found up to six or more kilometers from its central area.
For expats looking to buy rather than rent, the situation is a little easier, with local realtors attempting to find suitable homes for all applicants, even although this may take some time, especially for those expats arriving during the summer months. October and November would seem to be the best times for house-hunting in Eindhoven, with those planning to emigrate advised to set aside some three months or so for research, viewing and hoping for the best. Centering the search in the suburbs rather than the central area also gives a better chance of completion within a reasonable time scale.