New Zealand Immigration Adviser Act review to improve quality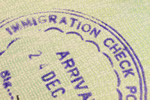 The Kiwi Immigration Advisers Licensing Act is to undergo a full review to eliminate questionable conduct and bad faith amongst immigrant advisors.
The review was announced by New Zealand's Immigration Minister Michael Woodhouse earlier this week and is intended to root out advisors acting in a manner likely to harm their clients and tarnish the reputation of the system. Woodhouse said that the original act is now five years' old, adding that its application has experienced unwanted teething issues which need to be rectified.
The upcoming review, he continued, would ensure the efficient and effective working of the system, and would answer the concerns of the majority of immigration advisors. Woodhouse told the media that most licensed advisors are honest and work within the precepts of immigration law, adding that disturbing reports of others breaching the licensing act in various ways had prompted the review.
The minister believes that it is in the interests of migrants, advisors and the country to raise the bar by consulting with those in the profession as to the best way to cement its damaged reputation as an industry. Issues to be looked at will include harsher penalties for breaches of the act and a review of the licensing process itself, and findings are due to be presented by June 2014.