Female expat entrepreneurs more than welcome in Australia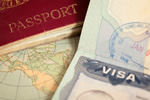 Australia gives the best news for gender equality as it welcomes female expats into its work culture.
Australia globally rates as one of the top gender-neutral economies, with top women taking up positions in the country's major corporate businesses. In general, it's rated as 18th best in the world for startups, out of 190 other countries surveyed. Direct communication is the preferred way, with diplomacy definitely on the back burner as regards interpersonal business relationships. The country's corporate environment promotes out-of office mingling, irrespective of rankings within the organisation, thus keeping out status gaps and the resulting gaps in communication.
Basically, 68 per cent of Australia's most thriving companies are involved in the services sector, with agriculture and mining contributing some 12 per cent to GDP, indicating the most successful start-ups are within these parameters as regards entrepreneurial activities. Expat start-ups in agriculture will slot into the country's booming farming economy, especially as startup costs are limited. The Australian government welcomes new agricultural ideas and is willing to make things easier for those with winning business plans.
Another sector ripe for growth is healthcare and assistance, targeted for expansion over the next few years. Location is key, with experienced expats encouraged to start up wherever city demographics are suitable. Retail is also due for expansion with e-commerce at the forefront, and investing in app development is the recommended pathway. There's no discrimination between newly arrived expat experts and the locally grown citizens, making the country business-friendly to a high degree. If newly arrived expats have ideas, the infrastructure is in place for growth.
For female expat professionals determined to make their mark in Australia, opportunities in the various sectors are there for the taking without the usual discrimination which makes the first few years difficult to manage. The only drawback is the high cost of living compared with other destinations attractive to startup entrepreneurs. Accommodation in particular is expensive, although a recent release from the Bureau of Statistics indicates inflation is now slowing down. Setting aside capital to help with costs over the startup period is advised, and economising where necessary should get most startups through the initial period.