New rules on Netherlands rental properties may cause problems for expats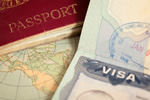 New rental rules introduced by the Netherlands government may mean more problems for expats needing accommodation.
New laws applying to rental properties in The Hague are intended to ensure police officers, nurses and teachers on average wages are able to rent properties in the city. The laws include income requirements on mid-market rentals, barring both expats and nationals who earn more than €4,400 a month gross from renting reasonably priced accommodation. The wage/rental limits are calculated via a points system, with properties scoring less than 185 points now only available to those whose annual wage is no more than €57,000 if single or €67,000 for a couple.
Landlords can charge whatever they like for homes within this limit, but will be forced to only rent to tenants who earn the stated annual wage or less. A government representative admitted the result might be that landlords are forced to cut their rents in order to attract tenants. The government would welcome a fall in prices as an influx of expats has caused rents to spiral upwards within a comparatively short period of time, thus pricing out apartments for local workers essential to the city.
Netherlands rental properties are assessed via a points system based on facilities, heating, outside space, the number of bathrooms and the actual size of the property itself. For example, an apartment registered at 144 points cannot be rented out for more than just under €720 monthly and must be let to tenants earning no more than €38,035 a year. More new regulations are planned for 2020, and are expected to be based on restrictions as to who is allowed to rent mid-market properties.
In a further effort to deal with The Hague's lack of affordable, available rental property, some 25,000 new homes are under construction in the region. The recent changes are already affecting landlords, with one telling local media she'd had to refuse a tenancy as the prospective renter earned too much. Given that the Netherlands has for some time been a hub for expat start-ups, it's difficult to project the effect of new laws on the expat market. In addition, Amsterdam is also due to introduce similar restrictions on who may live in mid-market properties being rented at up to €1,000 a month.