Kuwait government attempts to clarify rules re expat driving licenses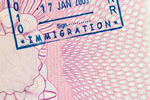 If you're thinking to relocate to Kuwait and driving to and from work, thinking again might be the best idea!
It seems the Kuwaiti driving authorities are unhappy about spending the entire day answering queries from confused expats about driving licenses, as they've now issued a clarification of who can and who can't legally drive in the emirate. The rules thus set out apply to expats in general and also to Bedouin and non-Kuwaiti husbands of Kuwaiti women. The initial rule seems straightforward at first, as expats who've spent two years in Kuwait and have a monthly salary of over KD600 plus a university degree can easily get a driving license.
The above may seem a little over the top for newly-arrived expats simply wanting to self-drive to and from work, but wait – this is Kuwait and there are exceptions to the above rule. In fact, there are rather a lot of exceptions, beginning with expat women married to Kuwaitis and with children, as well as their expat male equivalents. Bedouin nationals with security cards, students at Kuwaiti universities, diplomats, professionals in government sectors, sports federations or clubs as well as those driving for a living are also exceptions to the first rule, although expats may have to provide valid home country licenses.
Domestic workers who've been in Kuwait for five years and wish to become professional drivers, along with oil workers, sea captains, pilots and washers of the dead (?) are also exempt, as are those expats in the medical profession, along with – believe it or not – housewives. It goes without saying that spouses and sons of judges and other legal experts are exempted, as are university faculty members and general managers.
The above is just the first category for exemptions, with the second containing a repeat list of upscale community members plus media experts and journalists, teachers, translators, social workers and researchers. The list goes on, repeating itself several times and ending with the caveat that, should a licensed expat driver changes his job to another speciality, the license will be cancelled and can't be re-applied for until two long years have passed. If, as is suspected by many expat professionals, it's just a ruse to force expats to keep using Kuwaiti drivers, why doesn't the government just say so?