Huge increase in Chinese international school options for expat kids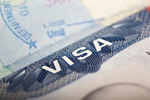 One of the most important aspects of expatriating with one's family is the availability of quality international schooling.
Although only four new international schools opened in China last year, 2020 will see an increase of 16 new campuses, giving far more choice for expat professionals wanting a high standard of education for their children. Ensuring a good education for expat children is now a priority in China, and Chinese parents are also seeing the advantages of Western-style education.
At the present time, 17 independent school providers oversee 36 schools including the oldest, Dulwich College Shanghai, which opened 17 years ago. Nowadays, it's not just expat children who're targeted, as Chinese parents are now requiring Western-style education for their kids. Numbers of expats in China are at present declining as companies are now hiring locally, meaning the demand for exclusively expat-aimed education is now falling.
As a result, international schools aimed at foreign passport-holders are now struggling to fill their places, whilst regulations are tightening and new laws aimed at foreign teaching staff are brought in. A decade ago, parents applying to international schools tended to be very wealthy, but affordability is becoming more important, especially outside China's massive, major cities.
By the end of 2022, Dulwich College will have eight schools in the region, with Harrow having 11, Wellington College at six and Hurtwood House just four, and 15 more schools are expected to enter the market in the near future. There's good news for expat parents heading to lower-tier cities, with Sichuan province opening three international schools during 2020. It has to be remembered that 'small city' in China refers to a population of millions!
For parents with children heading for a university education, the British schools teach A-level subjects, IGSCEs and A-level courses, meaning students are unable to qualify for Chinese universities and must go overseas for their degree-level courses. There's a demand for international schools in China to teach elements of Chinese geography, politics and history, bringing controversy as regards politically sensitive content, but at least expat parents will now have a sizeable choice of education facilities for their children.