Exclusive Switzerland top of the rest for expat wages and career progression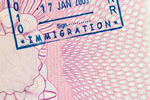 Switzerland may well be the favoured destination for expat lifestyles and career progression, but are its doors shut to all but the financial elite?
The latest Expat Explorer survey featured the cold, small but fantastically wealthy country as this year's expats' favourite number one destination, but just how many aspiring career-hungry talents could get as far as the door, never mind actually getting in? The little country and its rival Singapore have featured at the top of most surveys for eight years, usually for their lifestyle and career prospects, but Singapore is far more approachable for expat talents looking to push their career prospects into high gear. Switzerland, however, is reckoned to be so close to the top of the career ladder it's closed to all but the most agile and well-connected.
Average expat salary levels in Switzerland are estimated at $111,587, far above the global average of $75,966, with almost three-quarters of survey respondents claiming high disposable income totals. The speed of advancement and exceptional levels of economic and political stability puts the country in a different world to any other expat professional location. It's as though the entire country is a closed environment only admitting the best of the rest and slamming its doors in the faces of those who have enormous potential but perhaps didn't go to the right schools.
In earlier surveys including the 2017 Expat Insider version in which Switzerland came out as a dismal 44th best for expats, the main complaints were that Swiss locals were cold, unfeeling and unfriendly, the cost of living was mind-bogglingly high and even the state's digital life could do with improvement. It seems that, in expat hell, neighbours are Swiss, and having the world's best job security doesn't help a lot when you're living in an expat bubble. The Swiss-German language is a challenge, as even Germans have trouble understanding it, and formal English doesn't encourage friendship, leaving those lucky enough to be earning a small fortune with nothing to do but cuddle up to their bank books.