Tiny Irish island brands itself as an offshore expat digital hub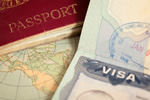 Although anti-globalism is closing the door to expat top talent in a number of countries, European states are still wide open for recruitment of highly-skilled practitioners in a variety of sectors.
Unsurprisingly, the tech sector is still hotter than hot as regards job opportunities, but skill sets able to be utilised in support of innovation are seeing more demand than there is of supply, threatening the development of local economies as well as innovation itself. One refreshing and totally Irish development is taking place on the little isle of Arranmore, in the hope that its 490 residents will appreciate its becoming the latest digital hub!
This desperate appeal, aimed at American techies, is intended to replace its best and brightest islanders who've succumbed to expatriation temptation and left, possibly for good. USA would-be expats along with their families are being invited to do business and connect online with a view to relocating once the island has provided them with their super-high-speed internet connections. Islanders are deadly serious about the scheme, even paying out a considerable amount to get a news release on PR Newswire as well as uploading a YouTube video.
Local talent amongst Arranmore's tiny population is impressive, including games and app developers, graphic designers, photographers and artisan craftspeople eager to connect and develop their businesses in the very near future. The scheme may sound crazily optimistic, but the island's open for business as well as for those who can help make it happen. Set just three miles off the County Donegal coastline, Arranmore is one of the most 'Irish' parts of Ireland and is now a fully digital hub with state-of-the-art internet services. Digital nomads looking for a unique lifestyle could find this offer too good to refuse, especially when they see the wild beauty of their new expat hub.
>