British expats in EU member states urged to vote on December 12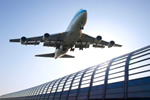 British expats are being urged to vote in perhaps the most important General Election in decades.
If you've spent the past three and a half years dreading losing your chosen lifestyle far away from the home country and are angry about the way Britain's expat population in the EU has been totally ignored in negotiations as regards its rights, December 12th is the time to make your feelings known via the ballot box.
Given that a good number of Brit expats living in the EU weren't even able to vote in the referendum itself due to so-called confusion about the time needed to arrange postal votes, it's now time for those who don't want to be forced back to the UK after losing their rights to free movement to make themselves heard loudly and clearly by voting for candidates supporting Remain.
The first step is to find out if you're still on the electoral roll in your last place of residence, as overseas voters are removed annually. If you didn't announce your emigration, you may still be there but, if not, you can easily register online. To do this, you'll require your national insurance number, passport number, previous address and the date you relocated overseas. Two options will be presented to you – a postal vote or a proxy vote.
For proxy votes, the person you choose to vote in your stead must submit your vote at your previous voting district's polling station. Setting up a proxy vote can be done online by email or by post to your local electoral office. For postal votes, you'll need to apply for a form to be sent to you, fill it in and send it back to your former local polling station or local authority. For postal votes, timing and the efficiency or otherwise of the Royal Mail and the local authority make all the difference between being heard and being ignored.
If you're even slightly superstitious, you may have already noted announcement day for the result is Friday 13th – traditionally feared as a harbinger of bad luck. For the sake of the huge numbers of British expats desperate to stay exactly where they chose to be when they left the UK, it's to be hoped the bad luck will be heaped on the heads of those whose political maneuvering have brought the nation to this sad state.