For Brits desperate to leave, free movement ends on December 31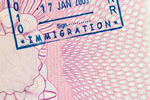 Whilst the disaster of Brexit's impact on hundreds of thousands of British expats' lives can't be undone, the present moment gives those still determined to emigrate at least a year to do so.
Whilst B-day is at the end of this month, it's not the start of the Brexit train wreck for those desperate to emigrate, as the one-year transition period allows all the benefits of EU membership. Briefly, until all negotiations between the UK and the EU are done and dusted, whatever the results, the UK is still a member of the EU with all that means for its expats or those wishing to become expats. EU law is still in place and will remain so at least until the end of this year.
For those who make the move to a chosen EU member state during 2020, freedom of movement is certain to apply. On arrival overseas, new British expats will need to get a temporary residence card valid for five years and renewable annually. Applicants will need proof of health insurance and proof of financial resources in order not to be a drain on state finances, and those with a provable full history of national insurance contributions will find it's enough to get access to local healthcare. However, all EU member states may not have exactly the same requirements, making checking online the best way to avoid problems on arrival.
British citizens who arrive in EU member states during the transition period will be able to get a residence card until six months after the end of the year. Evidence of proof of support may be tricky, as actual amounts required vary country to country, but for those arriving during the transition period, requirements will be as they are until 2021. At this point in time, a no-deal exit at the end of 2020 looks very unlikely but, should it happen, the UK would then be a third state and all bets may well be off for those wanting to leave subsequently.