How does working in China fit in with expats' career plans?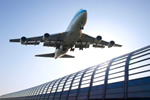 There are many reasons why expat professionals should consider China as a move in their career-enhancing strategy.
Although the thought of the sheer unfamiliarity of China as an expat professional destination is scary for many career-hungry expats, it's time to think again. Whether the reason behind expatriation is to kickstart a promising career, save money against retirement or other ambitions or simply enjoy the experience of a lifetime, China is the destination to choose.
Should you decide to take the chance, you'll find online articles describing how fortunes have been made, but if you're not in that league just yet you'll also read how normal jobs paying normal salaries provide plenty enough cash for you to save at the some time as enjoying your new life. For example, a newly-graduated expat English teacher with a TEFL qualification can earn the same salary as in the home country, whilst those with specialised teaching degrees and good levels of experience or specialist knowledge can land lucrative packages and live the high life. Copywriters can also earn a third more in China than they could in the home country
It should also be noted that the majority of Chinese companies pay annual bonuses of between one and several months' salaries. One major advantage of choosing China is that the low cost of living allows for saving as well as splurging when the mood takes you. Living like a local on China's delicious street food and renting a typical Chinese-style home allows plenty of options as regards spare cash, and public transport is also cheap and clean. For those hoping to use a stint in China to sharpen up their resume, all you need is good timing, a good work and personal attitude and a dose of good luck to have it made.
For tech experts, working for one of China's famous tech companies isn't as hard as it sounds, as many are easier to get into than their Western counterparts. One important truth about working for a Chinese company is that expat professionals have a far better chance of promotion than in a Western firm. These young companies have no problem as regards promoting in-house staff, especially as the turnover of expats is high.
As regards learning the notoriously difficult Mandarin language, most expats find learning the basics of what's known as practical Chinese through everyday interaction as well as study is plenty enough and looks great on your CV. Taking everything into consideration, giving China a chance might well be the best career move you'll ever make.