Philippines reports record numbers of retirement visa applications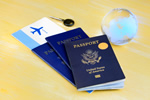 The Philippines has always attracted a good number of Western retirees, but the latest numbers are the highest ever.
In 2018, a record number of visas were issued to expat incomers as well as to their spouses and dependents. The total was 6,437, a 10 per cent increase over 2017's figures, with this year's numbers expected to raise the total still higher. Since 1987, 63,538 visas have been granted to expat retirees looking to create a better and less expensive lifestyle for themselves in a welcoming country. It's not just elderly incomers who're benefiting, as the increased overall spend from retirees is boosting revenues in a country still considered as impoverished.
The visa programme for retirees from overseas is friendlier and less draconian than those in Thailand, Malaysia and Vietnam, as the qualifications required are far less complicated. The programme itself is far from new, with the qualifying age a relatively low 35 years. Would-be expats are required to deposit an age-dependent sum of between $10,000 and $50,000 in a Filipino bank account, and get it all back should they decide to leave on a permanent basis. The archipelago's cost of living is lower than its competitors' across Southeast Asia, and the welcome mat is genuine and supportive.
In 2018, Chinese incomers made up 40 per cent of the total, with South Korean expats accounting for 21 per cent. American retirees totalled just 4.7 per cent, and no-one's as yet counted the numbers of British expats arriving from Thailand. The increasing numbers of incomers has meant more jobs in the service sector for Filipinos as well as capital inflows for the region's banks to use in reinvestment. The motor and hospitality industries have also benefited from the influx. Some 25 world countries now offer retirement visas, including several Latin American countries, but an increasing number of American expats are choosing to retire in the Philippines for its reliably warm weather and mostly English-speaking population.