Which country is worlds best for digital infrastructure?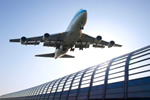 As digital life becomes ever more part of everyday living and the global economy is increasingly driven by the use of technology, some countries are adapting faster than others.
Digital services are now essential for the vast majority of expatriates, whether they're for business, keeping contact with families in the home country or becoming the latest start-up with the ability to be the next big thing in this fast-changing world. A few countries recognised the vast potential if the digital revolution early on, and are now highly-connected hubs for tech experts as well as for digital nomads.
A recent survey identified the most successful countries for digital excellence, with Estonia ranking first in the world. Since its independence from Russia 28 years ago, its government has invested in a major way in digital technology, resulting in a plethora of digital infrastructure unrivalled elsewhere in the world. The e-Estonia programme is government-sponsored and includes, e-banking, e-voting and even e-residency, a boon for non-citizens wanting to claim ID cards, payment processing, company formation and banking services via a virtual residency. Basically, access to the internet in Estonia is regarded as a human right.
Finland came in second in the survey as well as ranking first in cashless payments. It's now a legal right for its citizens to have broadband access, with the country the world's first for this. Everyone now has the right to learn from the internet, and combining a high-speed service with freedom of speech makes the eco-system safer and more sustainable. All citizens can now get access to information, thus helping them impact on the country's future. For newly-arrived expats, automated translation for services as well as information in the English language makes expats' daily lives a breeze, especially as Finnish as regarded as one of the world's trickiest languages to learn.
For expats wanting to live life in a very fast lane, South Korea is the place, as it ranked tops in the world for its high-speed internet. Everything from video streaming through games can be accessed all over the country, and video chats are brilliant. Access is relatively open, unlike in neighbouring North Korea and China, with digital equality actually advancing the country's democracy. Citizens are now involved in solving social problems and, should a politician make a wrong move, action is easily taken. South Korea's only negative issue as regards its digital life is its comparatively high risk of data breaches, important for tech expats hoping to grow their new ideas into successful startups.