Finding the most tax-friendly European country for expat retirement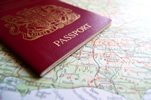 Retiring overseas is now considered a reality rather than just a dream.
Over the past decade, the numbers of retirees choosing to emigrate rather than staying in the home country has soared beyond belief. Nowadays, the number of expat Brit pensioners has increased by 25 per cent and half a million American citizens now receive their pensions overseas.
The three most pressing reasons for emigration are a less stressful life, a cheaper cost of living and better weather. Many decide to avoid major tourism hubs such as the Spanish Costas, preferring to find a quieter location with a smaller, long-established expatriate community. Portugal's Algarve region has been ticking most if not all of the boxes for some time, as its fresh air, stunning sea views, established expat societies, environmental awareness and friendly locals as well as expats are all reasons why 250,000 expats have chosen this region for their retirement.
Another important issue putting Portugal above its near European neighbours as a choice for expat retirement is the country's refreshing attitude towards taxes. For example, during the fallout from the 2008 financial bombshell, it introduced legal tax breaks for both working expats and retirees, effectively meaning that, for these two groups, foreign income from whatever source has never been taxed. Unfortunately, for those planning to arrive after the end of March this year, a new law will see the introduction of a 10 per cent tax on income from overseas.
New arrivals are also now required to have private health insurance plus enough capital or income to cover social care needs, and Brits with EHIC cards can use them until the end of the year or until a residence card is obtained. Incomes must be no less than the country's minimum wage level of £547 monthly. Portugal isn't the only expat retirement destination to give tax breaks to seniors, with Malta using a non-domicile regime in which expats who keep their finances outside the island aren't taxed on it, and Cyprus also gives tax breaks to expat pensioners.