Portugal commits to British expats, retirees, businesses, investors, students and tourists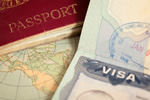 Tech and digital development companies, banks, major manufacturers and expats looking to find the perfect job are all heading for Portugal.
Once famed mostly for its popularity as a haven for British expat retirees, Portugal is now singing to an entirely different tune. Now one of the EU's success stories as regards its economy, with international companies queuing to get access in order to set up digital development centres and start-up entrepreneurs ready to go, the country formerly known for tourism and retirement is now a business hub.
Google, BNP Paribas, Siemens, Bosch. Mercedes, BMW and many other multinationals are now in residence and attracting expat professionals as well as creating jobs for local qualified personnel. Newly-arrived expats are pleased to find a high-quality lifestyle, a safe and open society, long hours of sunlight, affordability and an excellent healthcare system. English is widely spoken, much to the relief of many newly arrived expats, as Portuguese is reckoned to be one of the world's trickiest languages.
Attracted by the huge changes in the country, UK investors are also contributing to its new economic momentum, as are retirees reassured by its positive reaction to the plight of Brits in Europe post-Brexit. Known for its long-term commitment to Britain, its parliament has guaranteed to maintain every existing right for and obligation towards UK citizen residents, providing the UK does the same for Portuguese expats living and working in Britain.
As stated in the EC's guidelines, Portugal is prepared to consider all UK citizens living in the country as well as their families as legal residents until Brexit is finalised. Those who've lived in Portugal for less than five years will get a temporary residence card, with those who've been resident for over five years will be given either long-term resident status or a permanent residency card. British students at Portuguese universities will qualify as EU students up until their graduation. In addition, British tourists will be guaranteed visa exemption and may even be granted access to Portugal's health service. A recent campaign's slogan says it all – 'Brelcome, Portugal will never leave you'.