Dublin tops survey listing for unaffordable accommodation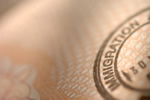 Results of the recently published Expat City Ranking survey are bad news for expats heading to Dublin.
The Republic of Ireland's capital, Dublin, has attracted a good number of expat professionals over the past few years, but the results of a recent survey aren't doing its formerly positive reputation any favours.
According to InterNations ' Expat City Ranking study, out of 72 world cites surveyed, Dublin came in last due mainly to its horribly expensive housing costs. A full 90 per cent of respondents said local housing just isn't affordable, as against 44 per cent globally. Also up for criticism was the city's soaring cost of living, with 70 per cent saying it's not possible to live well, however generous the salary.
In the survey's overall table, comprised of two dozen sub-sections ranging from finance and housing to quality of life, Dublin pulled up a little to gain 66th position, just marginally ahead of London and Paris, and featured far more strongly in the career opportunities sector where it took third place behind Prague and Houston. Local friendliness also scored high, with 80 per cent of those surveyed praising the Irish for making them feel welcome as newcomers in their adopted city. According to InterNations CEO Malte Zeeck, the expat population in Dublin is far less than happy with life in the city, with the cost of housing letting its positive aspects down in a major manner.
With expat professionals coming in a wide variety of shapes, sizes and preferences, finding the perfect city for a stunning career with a consistently-increasing salary is never easy, especially when inflation and supply and demand are taken into account. It's noticeable that global cities' costs of living soar the minute they become a must-have expat destination for high earners, even although costs in more rural regions outside the major cities seem to edge up slowly.
At the present time, Dubai seems to be an example of price increases motivated by pure greed on the part of landlords and their agents, leading to higher costs for employers relocating professionals to their offices overseas. Dubai is learning its lesson right now as demand and rental costs drop due to an expat exodus motivated by soaring costs and political worries. In the case of Dublin, friendliness doesn't pay the bills and a skills shortage may well be the result. Part of the beauty of being a qualified, experienced expatriate is that there's always a choice of destinations.