Recent survey shows Bangkok losing its appeal for expat professionals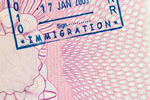 According to a major new survey, Thailand's capital Bangkok is no longer what it used to be.
The Best and Worst Cities for Expats 2019 survey was something of a shock for a number of famous and formerly successful cities which had rated highly in past editions of the study. Recently released reviews of 82 world cities set in 187 countries were the result of responses by 20,000 expatriates who'd lived there and done that as either retirees or workers in the chosen cities.
25 aspects of urban life formed the survey itself, with sub-categories clarifying initial expat responses. Quality of Urban Living, Urban Work Life, Finance and Housing and Getting Settled formed the main sectors, with respondents weighing each aspect as to their personal experiences, both factual and emotional.
In the 2018 survey, Bangkok was ranked in fifth position, but this year's responses demoted it to 20th place overall. As regards the quality of its environment, it ranked 79th out of 82, making it one of the worse world locations for expats, and its lack of political stability earned another disastrous ranking of 74th.
Working expats slammed the country's visa bureaucracy, especially referring to difficulties obtaining a work permit, and older expats wanting to stay on a semi-permanent or even permanent basis such as retirement also reported difficulties. Some respondents said the city was still affordable and safe, also noting that rental costs were still at a reasonable level. Healthcare was rated satisfactorily, although the inevitable dual pricing for foreigners made treatment very expensive compared with many other world cities.