Paris now in Economist 20 top world cities for first time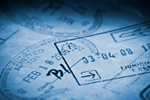 Paris is famous all over the world as the city of love, and it's now one of 20 top cities for expats.
The Economist magazine's liveability index is highly regarded for its lists of the best world cities for expat professional. . For the first time, Paris is now one of its top 20 world cities, coming in at 19th as a result of its recent improvements in security, its new position as a world financial hub and in spite of its present occasionally struggling infrastructure. It's now considered 'resilient' as regards the threat of further terrorist attacks and is a recently popular destination for London city financial firms seeking a post-Brexit haven in the EU.
According to the Economist's review, Vienna is the planet's most liveable city for expats, with a stunning score of 99.1 out of 100, pushing Melbourne off the top position it's held for the past seven years. Sydney, Adelaide, Vancouver, Toronto, Calgary, Tokyo and Osaka rounded off the top ten, and Denmark's Copenhagen just made it in at number nine.
The list itself comprises a full 100 world cities, judged by criteria including a long list of desirable qualities making up liveability. Political and economic stability, criminality, culture, environment, infrastructure including public transport, affordability of housing, education and risk of terrorist attacks are all taken into consideration when listing the cities, making Paris's improvement of 13 places as against last year quite an achievement. Also noted was the French capital as a 'victim of its own success', citing its new position as a financial hub as making it more attractive as a terrorism target. If the city can ensure its measures to combat attacks are more than adequate, there's no reason why it shouldn't rise still higher in next year's listings.