Is the UK government serious about reversing the 15 year rule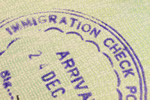 Following the UK government's decision to announce – again – their intention to grant votes for life to UK expats overseas, the media debate on the Overseas Electors Bill is heating up.
According to Senior Lecturer in politics at Sussex University Sue Collard, whose article was published on the London School of Economics and Political Science's website, the first question is whether the bill will actually pass its upcoming second reading. The issue, she states, is far too important to be sacrificed as a sop to party politics.
Long-stay British expats overseas still furious at not having the chance to vote on their own futures would agree with her, especially as they're now to be denied the opportunity of voting in future referendums.
Expat campaigners who've been fighting the injustice of the 15-year voting ban for decades, led by WWII veteran Harry Shindler MBE, were all equally furious when the government failed to keep its earlier promise prior to the Brexit referendum. Theresa May's subsequent verbal commitments have done nothing at all to reassure them that the fight is almost over and they've won, especially as its seemed the private members' bill had been deliberately buried under a mountain of bureaucracy.
However, this time's rather different, as the Cabinet Office has been actually working to thrash out the implications of giving back the vote to around three million overseas Brits. Previously, the elephant in the room was Britain's registration system, in which individual records over 15 years old are summarily consigned to the rubbish bin, meaning prospective overseas voters' former UK addresses were unable to be verified. The 2014 online voter registration service sparked a huge increase in registration, with 285,000 expats now entitled to vote. Adding to this number potentially millions of formerly excluded expat voters might well have 'interesting' results if another election has to be called before March 2019.
Many believe the government still has no real intent to reverse the 15-year rule, suggesting the move was cynically intended to increase the amount of votes as well as Tory donations – for which givers need to be registered to vote – rather than a genuine wish to end the disenfranchisement of British citizens, wherever they are living. It's another 'wait and see' moment, all too familiar in the present political scene. However, unregistered Brits looking to become permanent expats would do well to register to vote before they finally leave, as their votes in the future might prevent an even worse scenario than Brexit!