Brits heading for Spain may have longer to arrange their departure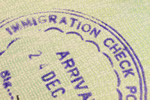 Brits hoping against hope they can leave the UK before Brexit wrecks their lives now have until December 2020 to settle in Spain, providing the UK agrees to the later date.
Given that nothing's yet set in tablets of stone, it does seem would-be UK expats yearning for the Spanish lifestyle might have almost three full years before the door closes for ever. Given the chaos and confusion so far, the extra breathing space is a godsend, and may well encourage more to leave whilst they still can. Unless the British team make yet another wrong decision as regards EU expats in the UK or fails to confirm the date, the present situation gives Britons plenty of time to make an orderly exit.
Whatever else remains to be settled between the UK and EU antagonists, the deal for a number of expats rights would seem to be done and dusted. Including the right to remain, rights to healthcare and, most importantly, the annual increases of British state pensions, the agreement covers those already in Spain as well as those yet to arrive. Of course, the longer the better for new arrivals, as it can take a while to find the right property and go through the purchasing process as well as to do everything that needs to be done as regards emigrating.
The present day's Brexit downsides look set to continue for a while, if not for ever, with freedom of movement the most crucial for expats with family and friends back in the UK. Extended visits to Spain might not be possible, and a two-week tourist visa doesn't give enough time to catch up on years of separation. Freedom of movement has been one of the most important freedoms for British expat business owners, especially those who're working with clients or suppliers in several different EU member states.