Britons still rushing to emigrate to Europe despite Brexit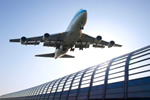 In spite of uncertainty over just about any aspect of expats life in the EU post-Brexit, Britons are still rushing to leave the sinking ship.
Initial reactions to the referendum result from would-be UK expats were a combination of fury, fear and the stiff British upper lip as regards the probable destruction of long-held dreams. Over a year on, another typical British reaction has taken over – that of 'carry on, no matter what'. Right now, British citizens who'd looked forward to retiring in the sun are rushing to buy property in Mediterranean beachside destinations such as the Costa del Sol and France's southern coastline. Companies specialising in relocation have seen the number of enquiries doubling over the past year.
According to Jason Porter, director of an expat tax and personal finance advisory firm, many thousands of Brits are still determined not to let the dark cloud of Brexit fall on their long-held retirement plans. However, they're taking a more proactive part in studying issues such as adapting to a totally different culture, learning a new language, the local cost of living and the price of property. Most are taking professional advice on tax, pensions, the possibility of visa regulations and the final effect of Brexit on their finances.
A recently released official breakdown of emigration statistics from the UK's Office of National Statistics revealed some 144,000 Brits headed to Spain and 129,000 fled to France from 2005 to 2015, but the numbers for 2016 and 2017 are expected to have risen considerably. Whilst many regard the UK government's proposals to keep current pension and healthcare rights for UK expats living in the European Union as just so much political hot air, they're still prepared to take the chance. The general feeling seems to be that, however bad things get overseas, they'll be far worse back in the UK if a hard Brexit becomes reality.