Will Brexit and the pandemic change Brit expat location choices?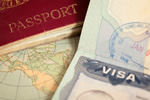 It's still not clear how the coronavirus plus the Brexit effect will change British would-be expats' post-pandemic location choices.
It's true that Brexit was the cause of many older Britons' decisions to settle in EU member states before it was too late, but even more are now looking to emigrate due to the economic slowdown and property value crash being forecast as the result of the pandemic. At the present time, estimates of the number of Brits now living overseas are as high as 5.5 million and growing, but the new trend is the discovery of new target destinations outside Europe.
Whilst destinations such as France, Spain, Portugal and Germany still high on would-be expats' wish-lists, other further flung locations are coming to the fore as alternatives to EU member states. At the present time, Australia is back in favour, even although it's now an expensive destination. Some 33 per cent of would-be expats are happy to try either Oz or neighbouring New Zealand, with the USA and Canada also re-emerging as favourites.
For those looking to exotic new surroundings, the Philippines and Japan are also up-and-coming, and Costa Rica is gaining in popularity. One reason why far-flung lands are now creeping up the list of must-sees is the new non-stop airline routes between the UK and many destinations formerly taking far longer to access. Once the coronavirus has had its day, it's expected that non-stop routes will continue as normal, making it far easier for Brit expats to return home to visit their relatives.
It's the same with flights to the Caribbean, yet another location becoming popular with older Britishers seeking permanent relief from Brexit and the British weather. Previously just a destination for US retirees and endless cruise ships, places such as Barbados, Grenada and Antigua will be much more accessible by air from the UK once flights resume their normal patterns. At the same time, Brits moving overseas for work purposes will find it easier to access destinations such as Estonia, now a hub for tech entrepreneurs, or the Czech Republic and Prague with their need for professionals in the hospitality sector.