Benefit-claiming Brits in EU countries outnumber immigrants on welfare in the UK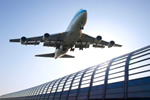 The number of British expats claiming benefits in European Union countries is larger than the number of immigrants from EU states on welfare in the UK, according to a new survey, which contradicts government figures.
The research, conducted by the Guardian, showed that a total at least 30,000 Brits are claiming unemployment benefits in 23 of the 27 states that responded.
The survey revealed the number if Brits claiming benefits in Germany outweighs the number of Germans claiming benefits in the UK, for example. Furthermore, a total of 23,011 UK nationals were on welfare in Ireland, France, Austria, Sweden, Denmark, Finland, Luxembourg, Belgium and Germany.
However, the survey, which only focused on EU states and not countries outside the bloc, showed that the number of Spanish, Portuguese and Italian nationals out of work in Britain stood at 13,580 compared to 5,670 unemployed Brits in the three countries.
Thirty thousand Brits, or 2.5 per cent of the country's citizens living in other EU states, on benefits shows that the vast majority living in the bloc were no burden on the country they lived in, according to University of Sheffield international migration researcher Dr Roxana Barbulescu, who added that the same was the case for EU immigrants living in the UK.
Indian and Polish nationals make up the largest proportion of immigrants in the UK. In total, there are around 2.7 million EU nationals in the country compared to just 1.3 million British citizens residing in the 28 EU member states.