Singapore tax regime and lifestyle proving irresistible to wealthy migrants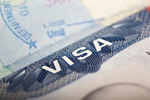 An increasing number of ultra-wealthy expats are relocating to Singapore for its friendly tax laws and top of the range lifestyle.
The city-state now ranks in the Global Cities Index as the third-most attractive destination for multi-millionaires and even billionaires after London and New York. The who's who of international Forbes' Rich List members heading to Singapore to take up citizenship over the past several years has included Facebook co-founder Eduardo Saverin and Canadian Robert Friedland.
Of course, the main attraction of Singapore as a hub for the rediculously rich is the lack of capital gains tax and the lower rate of taxation in general compared with most Western rates. Citizenship carries the undeniable benefit for the ultra-wealthy of being able to make even more money without being hit with a massive tax bill.
Upscale real estate agents in the city praise its quality of life and its choice of some of the most luxurious properties in the world, as well as mentioning its opportunities as a start-up base for the next generation of multi-millionaires. Given that the US, UK and EU member states are busily hiking their top tax rates and capital gains tax liabilities, Singapore's restricted acreage might become uncomfortably crowded in the not too distant future.