How to avoid being ripped off when buying your retirement home overseas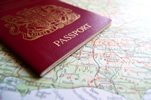 As the UK hunkers down for one of the worst winters on record after one of the worst summers, retirees' thoughts turn to havens in the sun and a new life.
If you're planning to emigrate and buy a home in cheaper, sunnier climes, it pays to keep common sense to the fore and investigate all the tiny details which may trap you into making a wrong decision. Even practicalities like the distance to the nearest supermarket and the means of transport can turn a dream into a nightmare, silly as it sounds.
Wherever in the world you decide to settle, several holiday visits to your chosen location are a must, as is remembering that holidays are not real life. Everyone who works with tourists is your friend when you're on holiday – it's their living, after all, but when you're a permanent resident, things can and do change.
One decision which must never be made is to buy into an unfinished development or, worse still, off plan, however tempting the presentation. Finding a recommended lawyer in your proposed locale and having him check the small print as well as local planning laws is the best way forward, and talking to other expats may not be a guarantee but it does help find the perfect property.
Researching your builder's business record should you be determined to buy a new-build is recommended, and should be done before even one penny changes hands. Talking to residents on the development will give you a feel for any issues which may have occurred.
Having a professional survey identify any problems with your chosen home such as wiring faults, boundary disputes and flooding risks can prevent your making an expensive mistake. An exploration of weather patterns in the wider area can also prove useful in avoiding regions which regularly fall victim to natural disasters.