Survey reveals UK brain drain is likely to be irreversible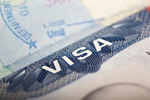 Latest government statistics confirming another increase in the number of professionals leaving the UK for a better life overseas are leading to fears that the brain drain is becoming irreversible.
Those who have already left the country and established homes and jobs overseas, it seems, have no intention of returning in the near future, if ever. The vast majority have settled into their new lives happily, assisted by salaries higher than in the UK and a quality of life they don't want to lose.
From a safe distance, expats are beginning to realise that their home country is stuck in an untenable economic position due to its debt burden, which is due to fall on the shoulders of its citizen in the near future. According to a report in MoneyWeek, the country is in a worse debt position than even Greece and Spain, although it scores higher than Japan and Ireland.
Obviously, this position can only deteriorate still further, and will result in hikes in income tax, mortgage interest rates and the cost of living as well as massive cuts in the welfare budget. It's no wonder that those with university degrees, professional qualifications and a slice of common sense are queuing up to leave with no intention of ever returning.