Czech universities to offer foreign language postgraduate studies free of charge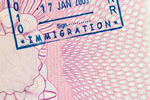 Postgraduate study given in a foreign language at a Czech university may soon be cost-free due to a change in the law regarding higher education.
At the present time, expat students must pay to study a postgraduate specialty in a foreign language, but an amendment to the law now specifies such university courses may be free of charge, although it's up to each university as to whether to allow this. The universities themselves seem to generally be in favour of the amendment as it will encourage quality expat postgraduate students to choose a Czech Republic university as against other similar education institutes elsewhere in Europe.
The most popular courses likely to be affected are those relating to postgraduate medical studies, especially those resulting in a master's degree. Top Czech universities offering this qualification consider the fees a good source of income, but compulsory fees for studies given in foreign languages can cause problems in less exalted universities, most of which are expected to welcome the amendment. Tech and science courses in particular would be very well subscribed, as are the fee-free foreign language programmes in other Western European states.
Should a majority of Czech universities roll out the free programme, it's likely at first to be of best benefit to Slovac undergraduates, who are already able to study in the republic's universities. The two languages are similar enough to cause few issues to graduate and post-graduate students and, at the present time, an increased number of students from post-Soviet republic countries is filling places at popular Czech public unis. Whether the new rules will ever be of benefit to English-speaking expat students is yet to be discovered.