Talented inventors rate the USA as prime migration destination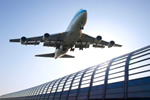 A recent survey of innovative inventors put the USA at the top of the tree as the prime destination for showcasing their unique talents.
The study was carried out by economists working with the World Intellectual Property Organization, and questioned inventors planning to emigrate as to the best place to showcase their inventions and get funding for developments. The result of the survey was published last week as a migration conference held in London.
America topped the list as the most sympathetic destination for those keen of getting new inventions supported and commercially realised, with Canada and Australia coming second and third. The report was based on patent data, with Germany, Italy and the UK placed somewhat unsurprisingly at the bottom of the list.
The advantage of America as a destination for innovation was even more obvious when Asian residents' replies were considered on their own, with sizeable inflows of Chinese and Indian inventors noted. According to a United Nations report, the pool of migrant talent is increasing exponentially from 213 million in 2010 representing a 58 per cent increase on 1990's figures.
According to Julio Raffio, Carsten Fink and Ernest Miguelez, the economists who conducted the survey, the huge increase in the worldwide migrant pool demonstrates that migration is a logical and critical pillar of increasing globalisation. Put simply, the world is a far smaller and less terrifying place due to modern technology, making a change for the better far easier than ever before.