Brazilian Nationals have Increasing Interest in the EB-5 Green Card Investor Program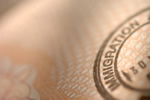 High net worth individuals globally have become more and more interested in the EB-5 program, mainly owing to the fact that it is a fast-track towards US legal residency. Brazilians are no strangers to boosting the US economy, in particular within the Florida area. In 2011, over 634,000 Brazilians visited Miami-Dade County alone, spending approximately $1.345 billion, according to a recent article published by the Miami Herald.
Brazilians have snatched up a substantial slice of the luxury real estate market in the state of Florida, and the trend seems to continue its upward surge.
It was only a matter of time before a greater volume of wealthy Brazilians were educated about the EB-5 program, and would decide to pursue US residency through a Regional Centre project, enabling a direct route to a green card through an investment of $500,000 into a government approved business within a targeted employment area.
Renata Castro, an EB-5 project manager who is a Brazilian national and has assisted various EB-5 applicants in the past, has recently visited various South Florida projects with a group of prospective EB-5 investors. Brazilian investors had an opportunity to visit the Riviera Health Resort, amongst others.
Riviera Health Resort is a healthcare EB-5 project; a luxury, high-end skilled nursing facility in the heart of Coral Gables. With a solid history of successful management of healthcare facilities in the state of Florida, the group behind Riviera Health Resort brings the EB-5 investor an opportunity to attain US resident by investing in this business, which proposes to credit investors with a large margin to fulfil the requirement of their chosen project employing a minimum of 10 US locals within the first two years of investment.
With the EB-5 program increasing in popularity both globally and within certain areas of the world such as Brazil, there are a range of different projects to invest in to support this direct route to permanent residency in the USA.