Ecological Green School for the Future now open on Bali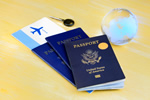 If you're planning to relocate to Indonesia with your young family and are uncertain about education, Bali has the answer.
Green School International is a totally new and totally relevant concept in education, and is located on the tropical island of Bali. The institute describes itself as the 'school for the future – now', with its up to 500 mainly expat students taught a mix of subjects including science and math as well as practical knowledge courses aimed at solving problems which occur in everyday life. The school's 'green outlook' is proving very popular with parents as well as pupils, as are the bamboo-constructed classrooms and lush surroundings.
Also popular with expat families is the school's network of parental tech entrepreneurs and CEOs, all of whom are fully in agreement with the importance of educating tomorrow's leaders in the need to sustain the planet. The Bali campus soon won't be the only Green School, as its New Zealand version is due to open next February. In addition, two more schools in Mexico and South Africa will come on stream in 2021. According to head of communications and marketing Aysha Haider, the purpose of the schools is the creation of a global learner community based on making the planet more sustainable in the long term.
Creating young, empathetic adults with the ability to change things and sending them out to make the world a far better place is the aim that's set in all the school's learning programmes. With the interest and approval of celebrities as well as politicians, and even former United Nations head Ban Ki-Moon, it's hoped the school's mission will spread worldwide, giving hope that young adults can reverse the damage done by the present system of greed and total lack of environmental concern. Annual fees for the Bali school will be $19,171 annually and , according to Indonesian law, the school itself will operate on a non-profit basis.