Germany the preferred immigration destination for highly skilled Hungarians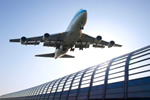 The migration bug at present biting disgruntled skilled workers in every European country has long been a feature in Hungary, with numerous highly skilled younger Hungarians leaving for Germany over the last 16 years.
However, the rate at which talented young workers are leaving their home country has accelerated since 2007, with emigrant numbers up by 46 per cent during the first half of 2012. Workers from the Czech Republic and Poland are also heading for Germany for the same reasons.
Average incomes have fallen in Hungary and the rest of Eastern Europe for several years in a row, while countries such as Australia and New Zealand have upped their efforts to attract skilled workers to fill gaps in certain sectors' labour forces, with medicine and engineering at the top of the list. Eastern European countries as a whole have seen emigration soar by 20 per cent since 2004, with the economic crisis in place since 2008 encouraging migration to countries seen as more prosperous and economically secure.
Southern European countries are also losing many of their brightest and best, with new graduates unable to find work in their speciality leading the rush. Since 2008, Hungary's economy has struggled to recover, with its labour market still in a poor state and unemployment rising as firms close down. At least 40,000 jobs were lost during 2011, leaving few options excepting migration for the skilled unemployed.