Netherlands wins out on lifestyle for would be expatriates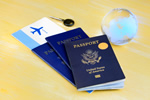 Moving overseas can be the result of a lifestyle choice or the result of a career-oriented relocation, but choosing your destination is all part of the fun.
With so many annual surveys concentrating on the 'best place' syndrome, it's fairly easy to pick a few which seem suitable and go on from there. However, thinking about it isn't actually doing it, and reality doesn't kick in until the move has taken place. Remembering that respondents to surveys aren't always representative of all expat needs is advisable, but there are a few countries which seem to fit in with the majority of would-be expats' preferences.
According to several relocation specialists, the Netherlands is one of the few, with Amsterdam already popular with professionals and entrepreneurs in the tech sector. Its friendly locals, charming historic ambience and established expat communities can be a useful starter pack for your own expatriate experience. Let's face it, you'll need friends during the first few months are you're likely to miss your family and long-term mates.
For those arriving from the USA and far-flung European states, the culture isn't so very strange, especially as most locals speak at least some English, thus helping to ease the transition. Even so, learning Dutch is the best idea if you're in it for the long run. If you've decided you definitely don't like new experiences, stay where you are! Living overseas is a challenge but, once you've fully integrated, it's a very enjoyable experience.
For career junkies, taking the required step up the ladder of success in your British-based Dutch company offices by spending several years in its Netherlands headquarters is a no-brainer, but for workers seconded to international companies' Dutch offices it might be tricky getting the right kind of business experience to advance your position within the company.
If you're planning to start a small business or become self-employed, it's essential you do it legally, remembering that citizens of the EU don't need either work permits or entry permits, at least for now. For incomers from outside the EU, the Netherlands is offering entrepreneurs and those in the science sector one-year extendable work permit visas. Another advantage of choosing the Netherlands is that it's one of the most liberal, open countries on the planet, with very few other expat destinations enjoying such a relaxed attitude to sexuality and drug usage.