Illegal immigrant talks to begin between Malaysia, Bangladesh and Myanmar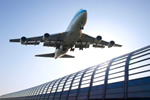 Discussions in Malaysia to try and find solutions to the recent influx of illegal immigrants from Myanmar and Bangladesh are due to start soon after more than 1,000 migrants were recently arrested in Langkawi.
Datuk Alwi Ibrahim, the Home Ministry (KDN) secretary-general, said that the ministry found evidence of people smuggling as many migrants from Bangladesh and Myanmar want to escape to Malaysia.
He also mentioned that Thailand will also be invited to join the discussion as many cases of smuggling migrants from Bangladesh and Myanmar are carried out via the Malaysia and Thailand border.
Since May 10, 61 children, 104 women and 993 men totalling 1,158 illegal immigrants from Myanmar and Bangladesh have reportedly landed in Langkawi. From this total, 672 were people from Bangladesh and 486 were from Myanmar.
Mohamad Yusri Hashim, Kedah Immigration Department's director, said in a statement that some 300 of these illegal immigrants have already been transported from the island by trucks and jetties to Sik's Belantik Immigration Detention Depot. He added that they were placed in custody under the Immigration Act's Section 6(1)(c) and that the remaining illegal immigrants will be transported to this depot in stages.