Where in the world can expats find genuine friendship?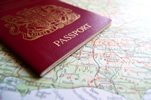 Whether you're leaving you home country on reassignment, retiring overseas or making your next move as a digital nomad, the friendliness of locals in your new country of residence is an essential part of the experience.
Even for 'lone-wolf' expatriates, finding friends in a new country is a must, as isolation can cause depression at best and giving up on your expat strategy at worst. It also helps to realise that popular nations such as France, the USA and the UK aren't even mentioned in surveys' 'top nations for friendship' lists. For those heading overseas for the first time, it's all too easy to mistake locals' attempts to profit financially from expats as genuine friendship.
Whilst relying totally on surveys isn't normally the answer as every expat's situation is unique, a number of countries regularly do well in the results of studies. For example, some 94 per cent of respondents in a recent survey cited Portugal, giving the country the top spot in the study. Even allowing for unrealistic replies, the result simply has to be representative of a country whose locals are genuinely friendly.
Another popular destination as regards finding friends is, perhaps surprisingly, Taiwan for its well-known welcome to expatriates, many of whom describe a feeling of home as one of the island's main plus-points. The survey result places the small, breakaway Chinese country as second in line to Portugal. Another success is Mexico, with 40 per cent saying they'd love to stay for ever, although the vast majority are probably USA citizens and the same feelings may not apply to Brits.
The Southeast Asian country of Cambodia rated third for friendly locals, but failed to take into account the unfortunate fact that a large portion including former favourite Sihanoukville was taken over and wrecked by Chinese casino developers. Cambodians have a well-deserved reputation for friendliness towards expatriates, but the Chinese 'invasion' has wrecked it as an expat destination even although the government is now attempting to reclaim it.
Beautiful Bahrain also did well in the survey, with its 30-plus islands giving a magic combination of water and desert and its peoples welcoming incomers, even f they don't speak Arabic. It's now becoming an attractive melting pot of different cultures and is well worth considering as a result. Another good option is Costa Rica, both for its sheer beauty and for its welcoming locals. It's a fun culture, with expats saying they feel right at home. Another welcoming Arab nation is Oman, with its ancient history and its mix of ancient and modern.
For lovers of history, heritage and music combined with genuine friendship. Colombia is an interesting choice. It's safe to travel, and the locals' good-natured welcome is genuine and warm. For would-be expats fascinated with Southeast Asia, Vietnam is the up-and-coming winner in the region and even USA expats are welcomed with open arms. For those travelling alone as well as females, the affectionate, gentle people do all they can to be supportive and welcoming.