Expat Brits in Ireland happy to renounce UK citizenship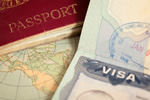 Brits in Ireland are willing to renounce UK citizenship as a result of Brexit.
Results of a recent survey show some 35 per cent of British expats living and working in Ireland are happy to seek permanent residence or even Irish citizenship as a result of Brexit. In addition, another 10 per cent are considering cutting all ties with the home country if a no-deal Brexit is the final result. The study was based on comparisons between British expats' preferred Brexit results and the views of Brits still living in the home country. Britons living in other European states considered to be most at risk from Brexit outcomes such as Germany, the Netherlands and France were also included in the study.
The major concern for more than 50 per cent of British respondents living in Europe is citizenship rights in their adopted countries, with the same percentage worried about their citizenship rights in Commonwealth countries and their concerns possibly triggering a rush to seek citizenship of another country. The research indicates Brexit might result in expats changing their citizenship not because they wanted to but because they felt they had no alternative in order to avoid the negative economic consequences of a no-deal Brexit.
The survey also showed a majority of UK expats expect a dramatic economic turndown in the UK following a no-deal outcome, but only just under half of respondents have made fiscal plans to contain its impact on their finances. Some 17 percent are saving cash, whilst 20 per cent are determined to transfer all their funds from the UK should a no-deal Brexit take place. All respondents and, it seems, a vast number of British expatriates scattered across Europe, are desperately searching for clarity, both financial and as regards their rights to remain.
The advent of Boris Johnson as the new UK PM has upped the numbers of concerned expats on both sides of the English Channel, with the majority now seeing a no-deal exit as inevitable whilst hoping against hope they're wrong. A vast number now believe the economy will slide still further over the next year, taking with it a pound sterling already weakened beyond belief by the Johnson premiership. Those who've already left are expecting their personal finances to take yet another hit due to currency exchange rates and inflation.