Best of British and tropical weather attract UK expat retirees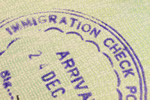 For would-be British expats looking for an island in the sun as well as a degree of familiarity, the selection below may contain your dream destination.
For many British expats, the traditional home comforts of their native land are too precious to miss, a fact which explains the wide selection of online grocery stores stocking everything from Marmite through corn flakes to Bisto gravy. Having taken care of the gastronomic issues associated with expatriation, choosing one of these tropical islands will ensure home country familiarity thanks to their long-established Brit expat communities.
The small island of Bermuda, set in the North Atlantic, is stuffed with Britain's colonial and maritime history and heritage, mostly due to the presence of the Royal Naval Dockyard and the town of St George, now a UNESCO World Heritage Site. Perennially popular with expat Brits, it features traditional pubs, National Trust historic properties and a good selection of cafes offering afternoon tea. Sadly, this British Overseas Territory is a pricy destination.
For adventurous expatriates, the tropical island of Saint Helena is well over a thousand miles distant from its nearest large landmass, but it's British to the core. The volcanic island's tiny capital, Jamestown, closely resembles a village in the Cotswolds and boasts a typical British country pub serving pints of cold black and tan. Land Rovers are a favourite means of transport and all its residents are now British citizens. British history buffs will remember its most famous resident – Napoleon Buonapart.
If the Caribbean is your dream destination, the British Virgin Islands are the perfect solution. Tortola is both its largest island and the BVI's capital, but the archipelago has over 60 islands, 16 of which are inhabited and one of which is sure to suit even the most demanding British incomer. A popular feature in the island chain is its spring regatta and sailing festival which takes place in March and April in the Great Harbour. The one possible downside to this otherwise perfect destination is its hurricane season, running from July to November.