Cuban census shows dramatic decline in island population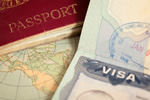 Cuba's National Population and Housing Census, released on Monday, has confirmed warnings that a decline in the birth rate and increasing emigration are decimating population numbers.
The present population total is 11,163,934 as against 2010-2011's numbers of 11.247,925, according to Marino Murillo, VP of the Cuban Council of Ministers. The first warning of population decline was broadcast by Cuba's National Statistics Bureau last July, noting the combination of falling birth rates and the tens of thousands of migrants who leave the country on an annual basis.
The census also revealed better news in that that the Cuban population remains gender-balanced, with an almost even division between males and females. Demographic data confirmed that Cubans between the ages of 16 and 59 made up 63 per cent of the population, with those under 15 accounting for 18 per cent.
A worrying indication of Cuba's ageing population was that as many as 18 per cent were over 60, giving possible cause for future concerns over financial and social support systems. As with most censuses, the full results and their implications will not be known until civil servants have completed analysis, coding and validating, with the final report due to be issued in June next year.