Brightest and best are leaving Britain for overseas jobs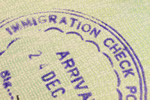 Thousands more of Britain's top graduates are leaving the UK for jobs abroad than left prior to the financial crisis.
Figures compiled by the Higher Education Statistics Agency (HESA) suggest that the rate of migration amongst the UK's brightest and best young graduates is at an all-time high. Last year, over 2,000 young graduates from Britain's 20 leading universities found jobs outside the home country.
Four in ten of those working abroad were based in other European countries, 12 per cent headed to the USA and 20 per cent secured positions in the Far East. The worrying figures came just two weeks after the release of a report by the Home Office on the causes of emigration and the social orientation of those leaving.
The Home office report also noted that, over the last two decades, a considerable number of scientists, academics, medical specialists and other high-level professionals had chosen to begin life anew in other countries. The most disturbing revelation was that the numbers are steadily increasing, exacerbating a skills shortage in the UK.
Employment advisor for the EEF manufacturers' association Verity O'Keefe said that the numbers of top graduate talents choosing to leave is a cause for grave concern. She considers that employers should do more to persuade graduates to stay in the UK by offering more generous salaries and employment packages.
The message that top graduates are both needed and fully appreciated, she added, is clearly not getting through to young people at an early stage. At present, four out of every five UK manufacturers are having problems recruiting qualified staff, with the situation likely to deteriorate further due to the continuing financial crisis.