UAE property prices fell to more affordable levels in 2018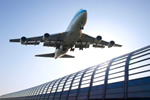 Expat property purchasers in the UAE had a good 2018 as residential property values dropped to more affordable levels.
Real estate in the UAE over the past year was predominately priced in favour of careful buyers, due mostly to the exceptional numbers of new developments on the market. Almost 20,000 units were released, with new projects including Dubai Marina's Damac Heights, Bluewaters Residencies and a number of projects in Akoya and Nshama Town Square. In addition, new visas aimed at encouraging expats approaching retirement to stay rather than move on contributed to the demand for new apartments and villas.
The new visas will be issued from next year, and are aimed at top drawer expatriate professionals who'd prefer to spend their retirement years in the UAE. Requirements include ownership of a property valued at Dh2 million or more, a UAE bank account holding at least DH1 million or an income of at least Dh20,000 a month. The visas were intended to stimulate the emirates' property market, with those investing in home values at DH5 million or more able to get a five-year residency visa.
In spite of the above and other attractive changes, residential off-plan sales declined during 2018 by 32 per cent from the previous year's figures. However, the secondary property market fared better, with sales at a reasonable level similar to that of 2017. As regards established locations such as Business Bay and Downtown Dubai, some 85 per cent of purchases involved off-plan developments offering competitive payment options welcomed by expats due to the ever-increasing cost of bank loans. During 2018, Dubai became a more affordable destination for incomers as studios in Dubai Production City were sold for around Dh 300,000 and one-bedroomed apartments in International City went for Dh500,000. Even the rental market has changed, becoming a tenants' market due to landlords' need for flexibility as regards payment terms. Rents are now more reasonable, and landlords are having to accept 12 cheques for a 12-month tenancy rather than a single cheque for the full year's rental charge.
<!--%%%GBP%%%-->
<!--@@@GBP@@@-->