Private hospitals in Thailand to list prices online to combat overpricing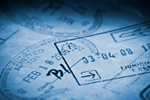 Expats in Thailand are welcoming private hospital promises to publicise their prices for treatment and medicines.
If you're dreaming of retirement in Thailand and have an ongoing medical problem you'll need to factor in the ever increasing costs of treatment at Thai private hospitals, but help may be on the way. Thailand's Commerce and Industry has now forced 100 private hospitals to reveal their costs of medicines and treatment in an attempt to put an end to overpriced services across the country's private medical facilities. The move is being welcomed by expat retirees who need to compare prices before making a decision as to which facility to use.
In recent years, the country has seen an explosion of private hospitals aimed at resident foreigners as well as medical tourists, but none have previously made their charges public. According to an official, prices will be displayed on a central website and will also be shown on the hospitals' own sites, starting from next April. Apparently, the scheme is voluntary, as the government supposedly cannot force private medical facilities to publish their charges or lower their prices. The reason given is their inability to purchase medicines and supplies in bulk as do the country's public hospitals. The decision to create and display price lists seems to have come about via a recent meeting with the Thai Private Hospital Association, with its members agreeing to the scheme in order to solve the increasing problems of overpricing.
According to an official, it's hoped that having price information in the public domain will mean the private facilities will be less likely to overcharge their patients. Whilst expats are pleased the overpricing problem may well recede, secretary-general of the Foundation for Consumers Saree Ongsomwang believes simply revealing prices online is unlikely to tackle the entire overpricing issue. She's also unconvinced by the department's claim it has no power over pricing due to higher costs, pointing out that many private facilities have now formed purchasing groups and several of these groups also own pharmaceutical companies supplying the private sector. Private hospitals, she said, charge up to 400 times as much for medicines than do local pharmacies, suggesting that controls should be put in place.
Strong feelings on this issue amongst long-stay expats, especially retirees, have been circulating in the community for some years, with many taking to expat forums to describe their own experiences. A good number state that, in the case of a non-urgent medical or surgical issue, the best way forward is to take a flight to India after contacting a chosen hospital via the internet. Comments include two positives for this alternative, firstly as regards far cheaper prices for constantly excellent service and secondly that English is spoken by all medical staff, making it far easier to discuss treatments and operations.