Cold calling scammers get more time to con emigrating retirees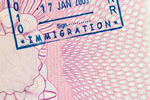 Financial fraudsters are stepping up their efforts to con would-be expats out of their pension savings as the UK government's cold-calling silencing plan is put on the back burner.
The British government's promise to crack down on cold-calling by pension scammers has now been shelved for at least a year, due to 'legal issues' concerning the bill's wording. The law, banning unsolicited emails, texts and telephone calls from scammers, was due to be included in the upcoming Financial Guidance and Claims Bill but has now been pushed back to at least a year from now. As a result, financial scammers now have at least another 12 months to rob pension savers of their accumulated cash.
According to the Financial Conduct Agency, around 33 per cent of savers close to retirement have been contacted by scammers, with one in every 20 pension savers between 55 and 65 years old actually discussing options with the crooks. The numbers add up to 107,000 possible victims of pensions scams. The now-delayed law was announced last year in reply to an 8000- signature petition and industry pressure on the issue, but was delayed due to the 2017 snap general election.
Analysts believe the law will be included in an expected 2018 Finance Bill, but will possibly not hit the statute books until 2019. The further delay is being blamed on Brexit and is being held up as one of the consequences of the disastrous referendum, with the resulting chaos prompting the snap election, called simply to gain a mandate for leaving the EU. When the cold-calling bill was introduced, it won cross-party support for its aim of protecting consumers from low-life scammers.
Whilst the proposed new law wasn't expected to be the magic bullet killing off all scamming attempts, it's certain Brits coming up for retirement and planning to emigrate would at least have been able to seek out qualified IFAs experienced in advising would-be expats. As a result of the delay, those on the brink of retirement may well decide to leave their pension transfers until they arrive at their destinations, the vast majority of which are happy hunting rounds for all types of unqualified, unregistered scammers posing as legitimate financial advisors.